CONSULTING SERVICES



WARDROBE ASSESSMENT
Jill will assess your current wardrobe and make a development plan recommending fashion choices to suit your desired image. Consultations can be arranged in a private setting at Jillian's, or in the comfort of your own home

CLOSET EDITING
Jill will organize your closet by eliminating too much clutter. She will create an action plan to use key existing wardrobe pieces and combine these with new purchases. A budget will be discussed.

FASHION CONSULTING
Jill will help you discover your "style personality" and how it reveals itself through your clothing, accessory and colour choices.

STYLE ADVICE
Jill will work with your silouette type, proportions and body shape to plan specific looks to flatter your personal appearance.

PERSONAL SHOPPING
After an initial interview to discuss your fashion needs, Jill will spend one-on-one quality shopping time giving you individual and focused advice.

SPECIAL EVENT SHOPPING
Jill will show you how to plan and co-ordinate a chic look of your own for an up-coming event. Attention will be given to accessorizing, hairstyling and makeup advice to make your look complete.

JILLIAN'S AT YOUR DOOR
Get the same upscale, quality and unique fashion designs, delivered to your door. Read More >>





Please contact Jill for more information and rates at 905-985-5028 or Click Here to send her an email.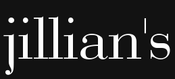 188 Mary Street, Port Perry, - 905 985 5500
Saturdays: 11am - 4pm | Other days by appointment only